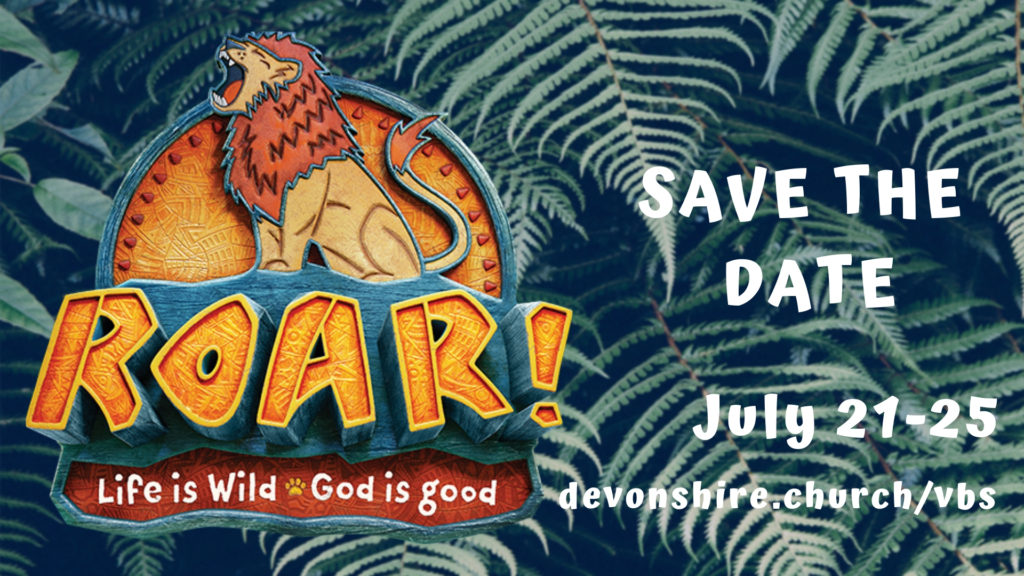 ROAR – Vacation Bible School
Sunday, July 21 – Thursday, July 25
6:30pm – 8:30pm
For children ages 4 years old through fifth grade
This epic African adventure engages the whole herd. At Roar, kids explore God's goodness and celebrate a ferocious faith that powers them through this wild life.
Each day at Roar VBS, kids travel through field-tested rotations that reinforce relevant Bible Points and immerse kids in new adventures.

See you this summer at Devonshire Church for ROAR VBS!
Day 1: When life is unfair … God is good!
Day 2: When life is scary … God is good!
Day 3: When life changes … God is good!
Day 4: When life is sad … God is good!
Day 5: When life is good … God is good!
REGISTER a child for VBS!