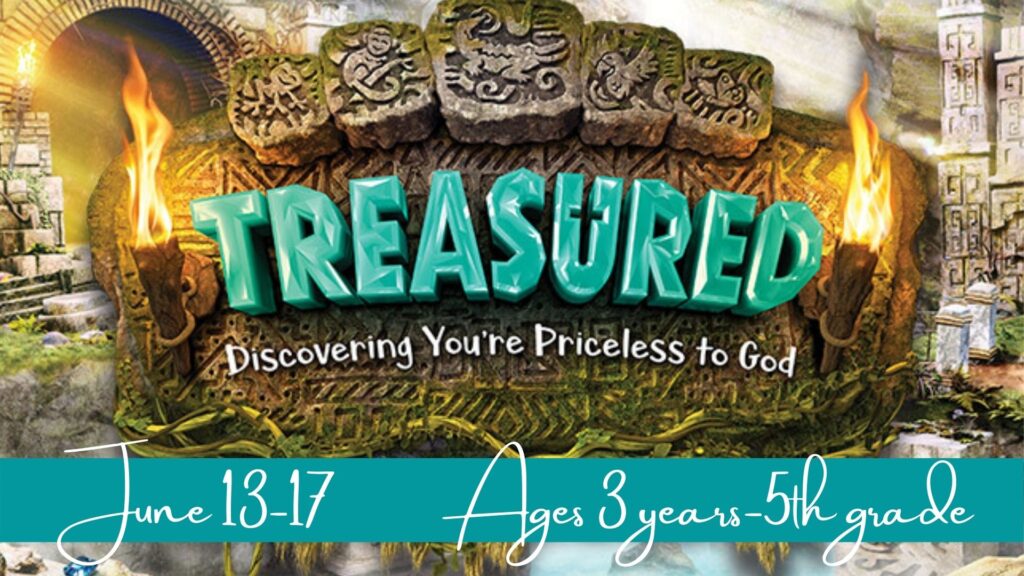 Treasured – Vacation Bible School
Sunday, June 13 – Thursday, June 17
6:30pm – 8:30pm
For children ages 4 years old through fifth grade
*At this time, masks will be required except for during snack time, outside games, and other situations when we can physically distance.
Embark on an epic quest through hidden ruins, ancient caves, and dense jungles. At Treasured VBS, kids dig into action-packed, faith-filled adventures. They'll discover God's greatest treasure isn't diamonds, gems, or gold–it's them!
Each day at Treasured VBS, kids track through field-tested rotations that reinforce relevant Bible Points and immerse kids in new adventures.
See you this summer at Devonshire Church for Treasured VBS!
Day 1: God knows you.
Day 2: God hears you.
Day 3: God comforts you.
Day 4: God forgives you.
Day 5: God chooses you.
REGISTER a child (K-5) for VBS!
REGISTER a Preschooler (3 years old to Pre-K) for VBS!