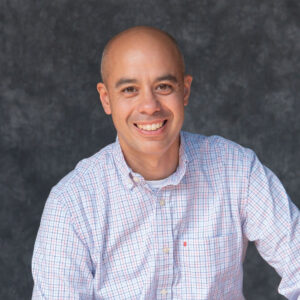 Derek Thrush
"I eagerly expect and hope that I will in no way be ashamed, but will have sufficient courage so that now as always Christ will be exalted in my body, whether by life or by death. For to me to live is Christ and to die is gain." (Philippians 1:20-21)
Since 1997, I have been serving the Devonshire Church family in pastoral ministry, and what a gift the years have been!  Devonshire is biblical community that is striving to follow Christ in simple obedience and trust.
I am so grateful for this group of Christ followers that I get to serve with, do life with, and be on mission with. Come join us as we strive to  help people find and follow Jesus here in our community and around the world.
*Derek and his wife, Kristen, enjoy life with their seven children Anna, Noah, Rachel, Sarah, Leah, Anthony, and Nathan.