shire. (6th – 12th Grades)
shire. is Devonshire's youth ministry that serves students who are in grades 6 through 12. It's a place for middle and high school students to come and grow in their love for the Lord and others.
Weekly meetings are held on Wednesday nights throughout the entire school year from 6:45 to 8:00 pm.
During the summer months there are a variety of activities, trips, and other get-togethers that are scheduled.
Follow Us
facebook_account
twitter
instagram_account
---



NEWS and UPDATES
shire. meets on Wednesday nights from 6:30pm – 8:00pm
shire. Sunday School meets Sunday mornings at 9:00am
Sundays: shire. Sunday School (9:00)
Wednesdays: (6:30 – 8:00)

September 13 – Shire Kickoff party!!!
Other events
---
LATEST POSTS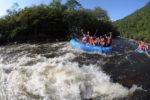 White Water Rafting – Saturday August 12th – 10:00 am – 8:00 pm : Contact Bob Amell – $25, bring a lunch Please click the link below to join the 2017 White Water Rafting Trip group and add your information. Click Here