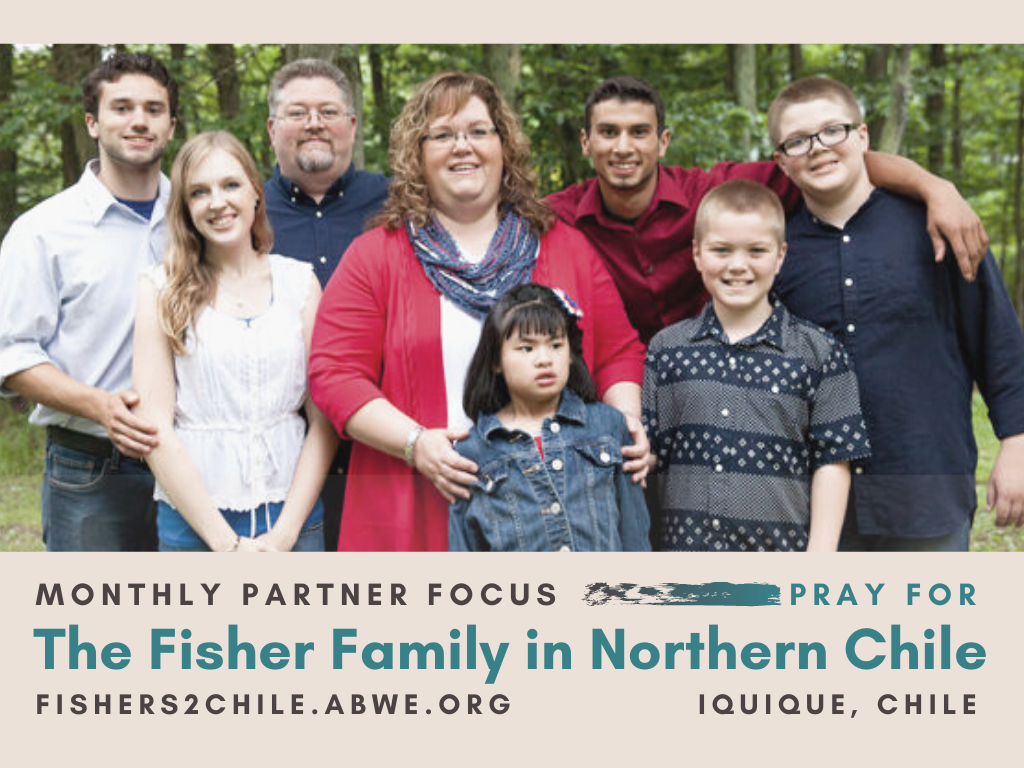 Here are Some Specific Praises and Prayer Requests from the Fisher Family:
Praises:
God knows best and we can trust Him!
Continued good health for us and our teammates!
Reduced Covid cases in our city in recent weeks!
Creative opportunities to share with others about the Good News of Jesus Christ!
Prayer Requests:
Adjustments for the family as Carey starts a new teaching position this month.
For Dave and the boys as they continue to learn Spanish.
For wisdom as the team considers what ministry looks like when things reopen.
For Mario, a homeless man they've made connections with. Pray for his safety and salvation.
For Franco, and others like him, who recognize their physical needs but not their great spiritual need.