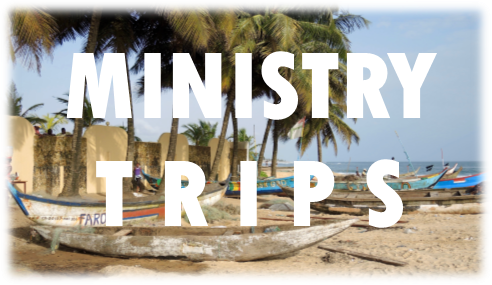 Want to serve in the coming year as part of a ministry team to another region of our country or world?  In 2020, there are three opportunities for you to consider participating in: one here at the end of June in Harrisburg, one to Laurel Mission in the Appalachian mountains of KY, and one to Chaing Rai, Thailand.
If you are interested in the Harrisburg Hometown Mission Trip, please click the appropriate link to register.
If you are interested in applying to be a part of either of the Kentucky or Thailand trips, let Pastor Derek know by each trip's specific application deadline. Below are the details.
TRIP | HARRISBURG HOMETOWN
DATE: June 22nd – June 26th, 8:30am – 5:30pm
WHO: Adults and students
WHERE: Devonshire Church Community Center
COST: Free to participate! Donations accepted.
MINISTRY: We are looking to serve in our local community for a week this summer. Consider taking some time to join us! You do not have to participate all five days, please provide your own lunch. Dinner and evening programming provided. All ages are welcome to sign up!
SIGN UP DEADLINE: June 16 using this link: https://forms.gle/wPg7ystNBo3Mm2aS7
---
TRIP | LAUREL MISSION
DATE: July 19-24
WHO: Adults and students
MINISTRY: Construction, relational ministry, encouragement, food ministry, clothing ministry. Our aim will be to minister to and serve the community surrounding Laurel Mission in Big Laurel, KY.
APPLICATION DEADLINE: June 30
---
TRIP | Chaing Rai, Thailand
DATE: End of October
WHO: Adults and students
MINISTRY: This trip will help the long-term team develop more relationships with the unreached people group of ethnic Thai Buddhists. Activities may include short skits, conversational English practice, etc. depending on team expertise. These will take place in the UB Community Center. Be prepared to have your eyes opened, be challenged, and develop long-term friendships!
APPLICATION DEADLINE: Late August
COST: $1700 – $1900 (including, but dependent on, airfare).
*The cost for both trips includes airfare, lodging, meals, transportation, ministry supplies, insurance). *We will be holding fundraisers to assist with the cost.