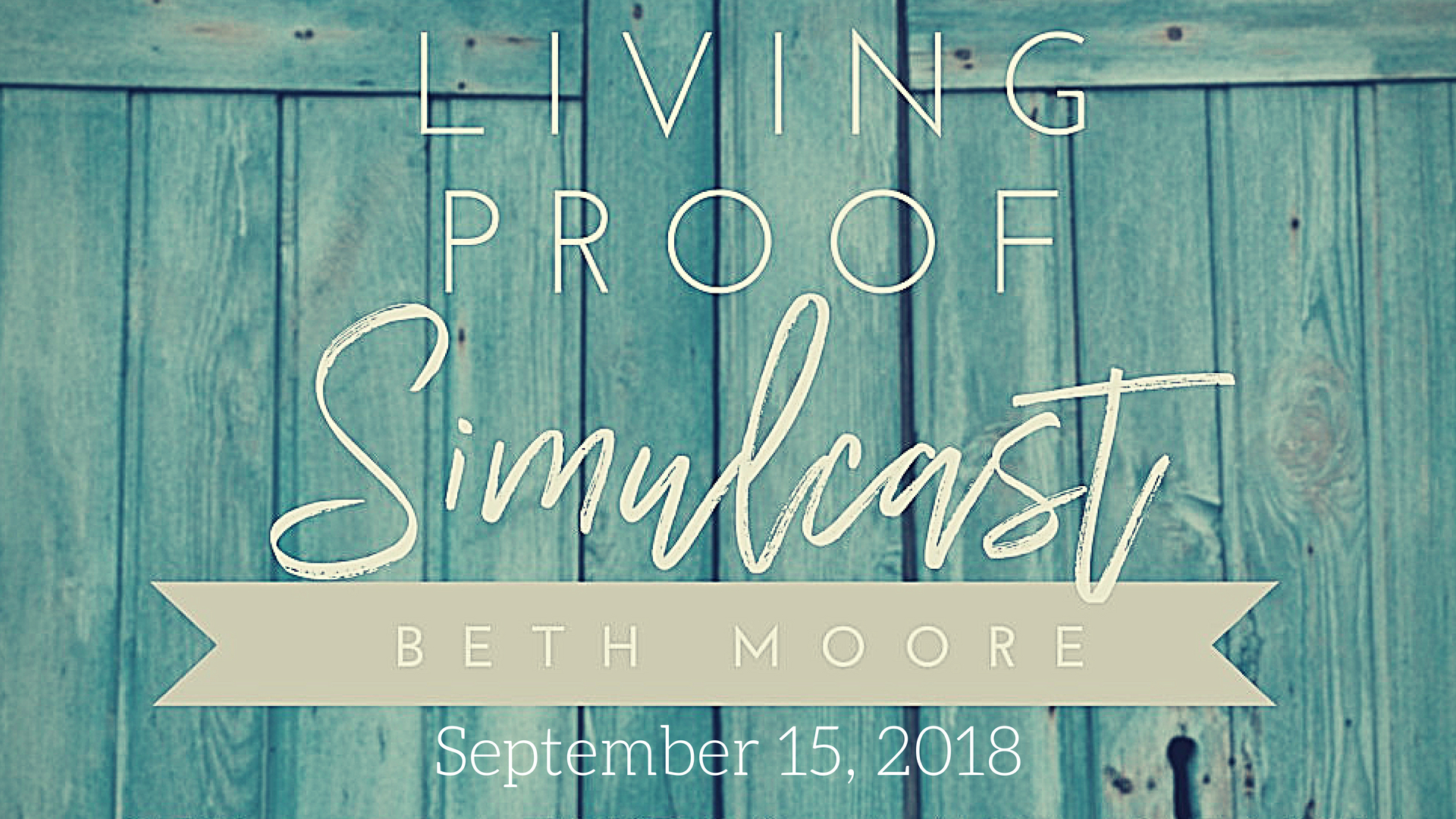 Saturday, September 15, 2018, 10:30 AM – 5:15 PM — Doors Open at 10:00am
Experience the Powerful Biblical Teaching of Best-Selling Author Beth Moore via this one-day live Living Proof Simulcast event hosted by Devonshire Church. Invest in a day that will encourage, challenge, and change you. Worship with Dove Award recipient and worship leader Travis Cottrell. Laugh, pray, and study scripture with thousands of women from all walks of life. Leave with a renewed sense of calling, purpose, and love for Christ.
WHEN:
Saturday, Sept 15, 10:30am-5:15pm
WHERE:
Devonshire Church Community Center, 5630 Devonshire Road, Harrisburg, PA 17112
COST: $25 per person
The Devonshire Café will be open from 10:00am until the conclusion of the simulcast. The Café will offer a wide variety of lunch and snack selections, as well as soft drinks, coffee and tea.  Cash and checks accepted.  We also take VISA, Mastercard, or American Express.
All purchases at the Café will contribute to the fundraising for the mission trip to Indonesia. In addition, a free-will offering will be taken during the event.
REGISTRATION:
Pre-register by making a payment now and you will then be taken to the registration page.
Or walk-ins welcome!  Just pay at the door…doors open at 10:00am.
CANCELLATIONS/REFUNDS:
All purchases are non-refundable.  This is a fundraising event. All proceeds will go towards sending a group of 8 individuals to share God's love with an unreached people group in Indonesia this October. 


About Beth Moore
Author and Bible teacher Beth Moore is the founder of Living Proof Ministries and speaker at Living Proof Live women's events across the continent. Her mission is to lead women everywhere into a richer, more fulfilling relationship with the Father through biblical literacy—guiding believers to love and live God's Word. Beth loves the Lord, loves to laugh, and loves to be with His people.
About Travis Cottrell
Travis Cottrell serves as Worship Pastor at Englewood Baptist Church in Jackson, Tennessee. For more than 20 years, he has served as worship leader at Living Proof Live events. Travis has recorded several solo projects including Found, Ring the Bells, When the Stars Burn Down, and the Dove Award-winning Jesus Saves Live.