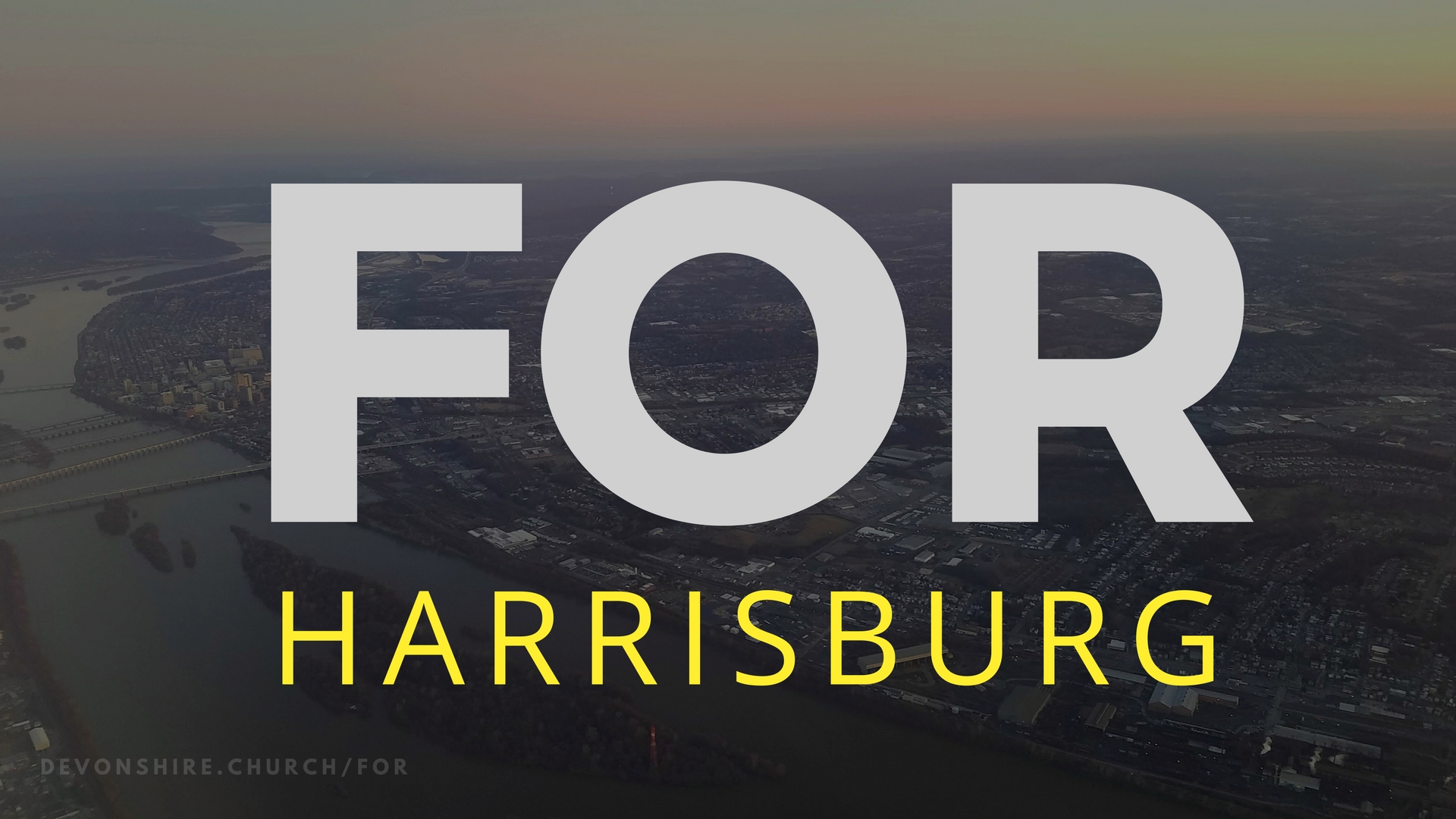 For too long, the church has been known for what it is against.
At Devonshire Church, we want to be known for what we are FOR.
We are…
FOR JESUS
In 1964, Devonshire's story began with the dream of being a church in the community that would be relevant and creative in proclaiming the redemptive message of God's love.
Today, what began in a small home with a big dream is now a growing and vibrant congregation through whom lives are being changed by the grace and mercy of Jesus Christ.
God is for all people and the church should be for all people as well. Our desire is to be a church where you will want to invite your friends, family, and neighbors to experience this life-changing truth.
FOR THE COMMUNITY
This is our home.  Where we go to school, work, live and play. This is where we shop and do business.  We are for local businesses, non-profits, and our schools. We are for children and students. We are for families and singles. We are for people of all ages. We are FOR HARRISBURG!
In Acts 15:19, James, the brother of Jesus, made this statement to the early church, "We should not make it difficult for people who are turning to God." 
With that in mind, it is our desire to make it as easy as possible for people to begin their journey with Jesus.
We invite you to COME AND JOIN US!