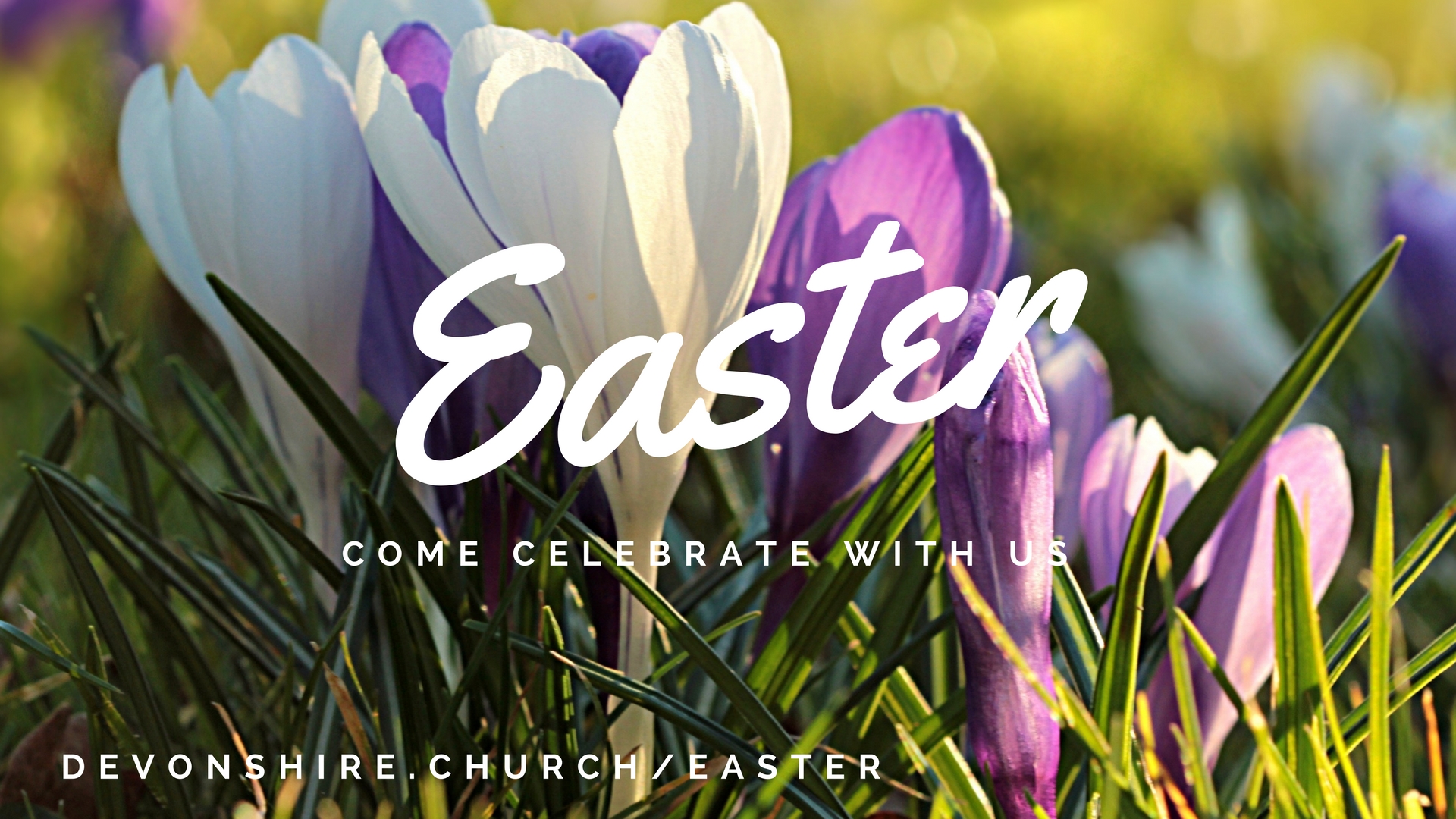 Join us for EASTER SUNDAY AT DEVONSHIRE CHURCH on April 1st for our 10:30 am service.  Childcare and activities for children are available!
We'll be celebrating what Easter means for us, and you'll hear the greatest news you could ever hear – the news that a holy and loving God has made a way for us to have a relationship with him through power of the cross.
For more information about us and what you can expect, click here.
*** If you want to make a whole morning of it, join us at 7:30 am when we will hold a short Sunrise Service outside in the parking lot which will be followed by our Easter Pancake Breakfast.  Donations will accepted at this breakfast as it serves as a fundraiser for our team that will be serving in Honduras this summer.  Please come and support our team!
Easter

Sunday

schedule:
7:30 – 7:45am – Sunrise service
8:00 – 9:00 AM – Sunrise breakfast

9:00 – 10:15 AM – Sunday

school
10:30 – 11:45 AM – Easter

Sunday

worship service
---
Easter Egg Hunt
Saturday, March 31 at 10 am.
For more details and to sign up, click here
---
Maundy Thursday Service
Thursday, March 29th at 7 pm
The word "maundy" is derived from the Latin word for "command." The "maundy" in Maundy Thursday refers to the command Jesus gave to his disciples at the Lord's Supper, which turned the history of Passover on its head.
We will be having a Maundy 
Thursday
 service on 
March 29th at 7:00 pm.
 Join us as we look at Passover in the Bible from Exodus to the Last Supper. It will be a time full of reading Scripture, singing, and prayer. We will close the evening with communion, following Jesus's new command.