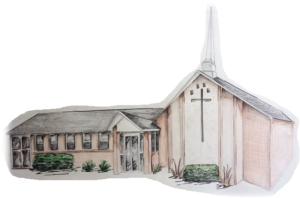 Making An Impact
Devonshire Church has been impacting our community for over 50 years. Just off of Route 22, we sit at the strategic intersection of Devonshire Road and Devonshire Heights Road. Years ago, we set out on foot into the surrounding developments and met with our neighbors asking the question, "What is one thing that we can do for you and your family?"
The overwhelming response centered on providing ministry for their children. As a church, we are proud of our heritage of having an impact in the lives of young people.
Throughout the years, we have provided a safe, fun, and educational environment for young people through ministries like Vacation Bible School, Youth Group, and other Wednesday night activities.
In 2018, we built an 8,200 square foot facility that we are proud to call the "Community Center."
This building features a gymnasium where kids can play basketball, pickleball, and volleyball (to name a few sports), a large kitchen to prepare food for community events, and educational classrooms.
With the possibility of after-school programs, sports' leagues, a soup kitchen for those in need, and even more creative opportunities, we are so excited to dream big and trust a great God as we serve the people in our community.