WELCOME TO DEVONSHIRE
We are so glad that you joined us today as we have gathered to worship. It is our hope that you will find Devonshire to be an inviting community where you experience the transforming power of the Gospel. Our service normally includes a time of singing, prayers of confession, Scripture readings, followed by an opportunity to give tithes and offerings before hearing a message from God's Word. The following information will be helpful for connecting and worshipping with us today.
CONNECT CARD & GUEST INFORMATION TABLE | If you are a first or second time guest, or if you have never filled out a Connect Card, we would love for you to do so as a way to introduce yourself to us at the Guest Information Table (or, if you prefer, you may put it in the offering plate). If you have a question regarding the location of a class, the nursery, restrooms or an upcoming event, or are curious about what we offer for a ministry area, please stop by our Guest Information Table, located in the narthex.
GIVING | As part of our service, we respond in worship by giving our tithes and offerings to God. You are welcome to make a contribution at this time. For cash donations and special offerings, please use an envelope from the pew and write your name, the amount, and designated fund on it. You can also give at devonshirechurch.org/give.
FOR THE KIDS | Devonshire is a family-friendly church that believes children are a gift from God. During the worship service, nursery and preschool care are provided for the entire service.  Children, grades K-5, join with their parents for the first portion of the service and are dismissed following the giving time for an age-appropriate worship experience in the fellowship hall.
STARTING POINT | Starting Point is an opportunity for those newer to Devonshire Church to take a step of getting acquainted with us.  This informal luncheon on the second Sunday of each month will provide the opportunity to get to know what Devonshire is about a little bit more.  If you are newer Devonshire or if you are just curious about our church or Christian beliefs, this is a great place to start!  Led by Pastor Derek and other leaders, we'd love to connect with you at Starting Point! Please register by using the Connect Card or at devonshirechurch.org/startingpoint.
 Important Information
END OF YEAR CONTRIBUTION REPORTS | Your end of year contribution report is available in your church mailbox. If you have not been assigned a mailbox, your report has been mailed to you.
CONGREGATIONAL MEETING | Please plan to stay and attend the congregational meeting on Sunday, January 28, directly following the worship service.
WORSHIP & PRAYER NIGHT | Join us Sunday, January 28 at 6:30pm for a time of corporate worship and prayer. Nursery care and activities will be available for children up to third grade.
LIFE EXPLORED | Join us Wednesday nights at 6:45pm beginning Wed, February 7, for the 7-week Life Explored Course.  With a relaxed, friendly atmosphere, and good conversation, this course gives you time and space to think how our deepest desires for happiness can only be satisfied in one person, Jesus Christ.  To sign up for the course, please let us know through the Connect Card or go to devonshire.church/explore.
NEW MEMBER ORIENTATION | If you have not yet taken the step of church membership here at Devonshire and are interested in learning about our membership process and what makes membership meaningful, contact Pastor Derek (derek@devonshirechurch.org).
JOIN A SMALL GROUP | The spring session (January-April) begins soon.  Check out the group descriptions in the narthex, or at devonshirechurch.org/smallgroups/, then contact the group leader.
Ministries
DevonshireKIDS (infant to grade 5) | Children's classes and activities are available during the 9:00 am Sunday School hour and 10:30 am worship hour.
GLOW Ministry (K-5th grade) | On Wednesday nights from 6:30pm-8:00 pm our GLOW Ministry (K-5th grade) meets in the fellowship hall for games, worship, snacks, and prizes.  Contact Laurie (glow@devonshirechurch.org) with any questions about this ministry.
The Shire Youth Ministries (middle and high school) | Come out weekly on Sunday mornings (9:00 am) and grow in your understanding of God's Word.  Also, join us Wednesday evenings for fun and fellowship from 6:30 pm-8:00 pm.
PLANET WISDOM CONFERENCE | On March 2-3, we will be taking a trip to DC for the Planet Wisdom conference. This is a trip for students in middle and high school. Cost is $45 per person. Contact Stutz (youth@devonshirechurch.org) to sign up, or for more information. Chaperones also needed!
Adult | Join a Sunday school class and deepen your understanding of the Bible and your love for the Lord. These classes are held on Sundays from 9 am to 10:15 am. Current and future classes can be found at devonshirechurch.org/sundayschool.
Small Groups| Looking for a place to connect with other Christians?  Want to find encouragement in applying God's Word to your life?  Then join one of our new Small Groups! Check out the group descriptions in the narthex, or at devonshirechurch.org/smallgroups, then contact the group leader.
This Week at Devonshire
TUESDAY                WOMEN'S BIBLE STUDY | 10:00am-12:00pm (Library)
WEDNESDAY         GLOW & SHIRE MEETINGS | 6:30pm-8:00pm (Fellowship Hall/Youth)
THURSDAY             CHOIR PRACTICE | 7:00pm (Sanctuary)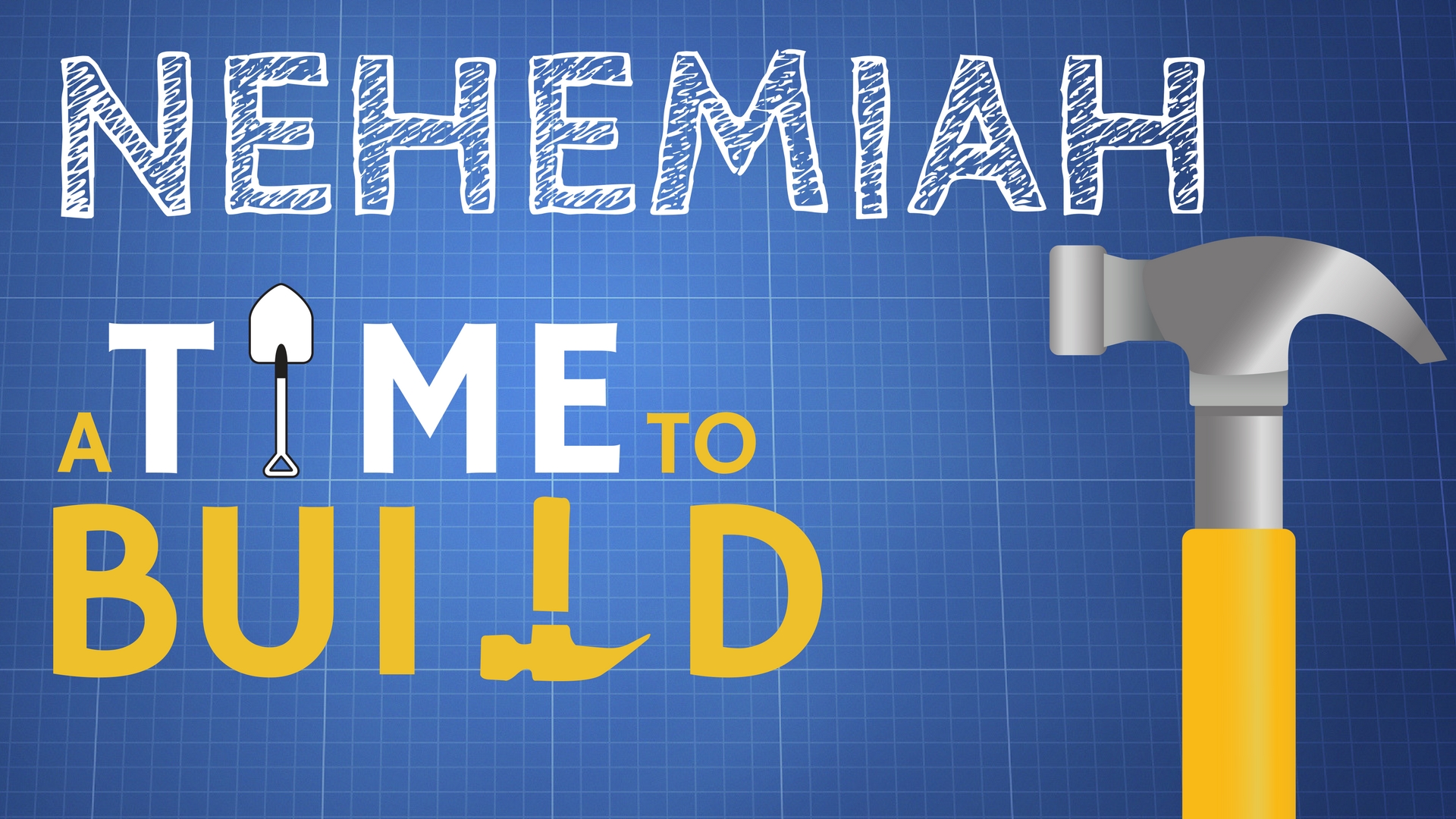 TITLE: Building & Staying Focused
TEXT: Nehemiah 6
[1] Now when Sanballat and Tobiah and Geshem the Arab and the rest of our enemies heard that I had built the wall and that there was no breach left in it (although up to that time I had not set up the doors in the gates), [2] Sanballat and Geshem sent to me, saying, "Come and let us meet together at Hakkephirim in the plain of Ono." But they intended to do me harm. [3] And I sent messengers to them, saying, "I am doing a great work and I cannot come down. Why should the work stop while I leave it and come down to you?" [4] And they sent to me four times in this way, and I answered them in the same manner. [5] In the same way Sanballat for the fifth time sent his servant to me with an open letter in his hand. [6] In it was written, "It is reported among the nations, and Geshem also says it, that you and the Jews intend to rebel; that is why you are building the wall. And according to these reports you wish to become their king. [7] And you have also set up prophets to proclaim concerning you in Jerusalem, 'There is a king in Judah.' And now the king will hear of these reports. So now come and let us take counsel together." [8] Then I sent to him, saying, "No such things as you say have been done, for you are inventing them out of your own mind." [9] For they all wanted to frighten us, thinking, "Their hands will drop from the work, and it will not be done." But now, O God, strengthen my hands.
[10] Now when I went into the house of Shemaiah the son of Delaiah, son of Mehetabel, who was confined to his home, he said, "Let us meet together in the house of God, within the temple. Let us close the doors of the temple, for they are coming to kill you. They are coming to kill you by night." [11] But I said, "Should such a man as I run away? And what man such as I could go into the temple and live? I will not go in." [12] And I understood and saw that God had not sent him, but he had pronounced the prophecy against me because Tobiah and Sanballat had hired him. [13] For this purpose he was hired, that I should be afraid and act in this way and sin, and so they could give me a bad name in order to taunt me. [14] Remember Tobiah and Sanballat, O my God, according to these things that they did, and also the prophetess Noadiah and the rest of the prophets who wanted to make me afraid.
The Wall Is Finished
[15] So the wall was finished on the twenty-fifth day of the month Elul, in fifty-two days. [16] And when all our enemies heard of it, all the nations around us were afraid and fell greatly in their own esteem, for they perceived that this work had been accomplished with the help of our God. [17] Moreover, in those days the nobles of Judah sent many letters to Tobiah, and Tobiah's letters came to them. [18] For many in Judah were bound by oath to him, because he was the son-in-law of Shecaniah the son of Arah: and his son Jehohanan had taken the daughter of Meshullam the son of Berechiah as his wife. [19] Also they spoke of his good deeds in my presence and reported my words to him. And Tobiah sent letters to make me afraid. (ESV)
Questions for Discussion & Reflection:
How did the Holy Spirit speak to you today?
Describe the most intense spiritual warfare you've ever experienced. What were you trying to do?  How were you being thwarted?
Nehemiah stays focused on the "better" thing instead of being distracted by a potentially "good" thing. In doing good for the cause of Christ, when have you been tempted to settle for second best or good enough?
What kind of intense opposition are you facing in your walk right now? How can you apply the lessons you've learned here in Nehemiah 6?
Imagine for a moment that you failed miserably at what you're attempting to do. What would the consequences be?
What implications does this passage have for our church family?
Today's message and other messages can be heard at here.