WELCOME TO DEVONSHIRE
We are so glad that you joined us today as we have gathered to worship. It is our hope that you will find Devonshire to be an inviting community where you experience the transforming power of the Gospel. Our service normally includes a time of singing, prayers of confession, Scripture readings, followed by an opportunity to give tithes and offerings before hearing a message from God's Word. The following information will be helpful for connecting and worshipping with us today.
CONNECT CARD & GUEST INFORMATION TABLE | If you are a first or second time guest, or if you have never filled out a Connect Card, we would love for you to do so as a way to introduce yourself to us at the Guest Information Table (or, if you prefer, you may put it in the offering plate). If you have a question regarding the location of a class, the nursery, restrooms or an upcoming event, or are curious about what we offer for a ministry area, please stop by our Guest Information Table, located in the narthex.
GIVING | As part of our service, we respond in worship by giving our tithes and offerings to God. You are welcome to make a contribution at this time. For cash donations and special offerings, please use an envelope from the pew and write your name, the amount, and designated fund on it. You can also give at devonshirechurch.org/give.
FOR THE KIDS | Devonshire is a family-friendly church that believes children are a gift from God. During the worship service, nursery and preschool care are provided for the entire service.  Children, grades K-5, join with their parents for the first portion of the service and are dismissed following the giving time for an age-appropriate worship experience in the fellowship hall.
STARTING POINT | Starting Point is an opportunity for those newer to Devonshire Church to take a step of getting acquainted with us.  This informal luncheon on the second Sunday of each month will provide the opportunity to get to know what Devonshire is about a little bit more.  If you are newer Devonshire or if you are just curious about our church or Christian beliefs, this is a great place to start!  Led by Pastor Derek and other leaders, we'd love to connect with you at Starting Point! Please register by using the Connect Card or at devonshirechurch.org/startingpoint.
Important Information
PHOTO BOOTH | Please take a minute to get your picture in our FOR Harrisburg photo booth. It will be available this week and next.  We would love to have everyone participate!
NEW MEMBERS WELCOME | This morning, we have the privilege of welcoming into church membership here at Devonshire, Christopher and Elizabeth Little.  The Little's began attending Devonshire last November when Christopher joined our church staff as Associate Pastor.  Both Christopher and Liz's ministry has been a blessing to the Devonshire family.  Welcome, Christopher and Liz!
ICE CREAM IN THE PARK | Join us on Sunday, June 10, for ice cream immediately following the DMC softball game at Veterans Park.  The game begins at 5:30pm.  Ice cream and fellowship will begin at approximately 6:30pm.
U.B. GOLF TOURNAMENT | It will be held on Friday, September 14, at Greencastle Greens Golf Club in Greencastle, PA. There will be two tee times — 7:30am and 1:00pm. The cost is $65.00 per golfer. Lunch will be served. Prizes will be awarded for both morning and afternoon winners based on flights. The tournament will benefit Rhodes Grove Camp and the United Brethren Association. Contact Dave Bailey (dbhomebuyer@yahoo.com) if you are interested.
VACATION BIBLE SCHOOL | It's not too early to starting inviting friends and neighbors to this year's VBS. It will be Monday-Friday, July 16-20 from 6:30pm-8:30pm for ages 4 through 5th grade. Preregister at devonshire.church/vbs.
NEW MEN'S STUDY: "UNCOMMON" | MEN: Dare to be UNCOMMON.  Join this study, beginning July 8, as we challenge each other to strengthen the core of your life and faith, from beloved Super Bowl-winning former head coach Tony Dungy! The One Year Uncommon Life Daily Challenge contains 365 reflections on living an "uncommon life" of integrity, honoring your family and friends, creating a life of real significance and impact, and walking with the Lord. Contact Brent (brent@devonshirechurch.org) with any questions.
NEW LADIES STUDY: THE QUEST | Join "The Quest" on Sundays at 9:00am from July 8 – Aug. 26 in the Fellowship Hall. In this 8-week excursion with Jesus, Beth Moore uses questions from Scripture to lead us into intimacy with the One who knows us best. Learn to dig into the Word, to respond to the questions of God, and to bring your questions before Him. Contact Leanne Gardner (717-421-8919 or leannemgardner@verizon.net) with any questions.
VACATION BIBLE SCHOOL | It's not too early to starting inviting friends and neighbors to this year's VBS. It will be Monday-Friday, July 16-20 from 6:30pm-8:30pm for ages 4 through 5th grade. Preregister at devonshire.church/vbs.
RIVER SERVICE & BAPTISM OPPORTUNITY | There is an opportunity to be baptized on Sunday, July 15. If you are interested in being baptized, please contact Pastor Derek or indicate your interest on the Connect Card.  Plan to join us on Sunday, July 15 for our River Service held at the Archibald property on the Juniata River.
  Ministries
DevonshireKIDS (infant to grade 5) | Children's classes and activities are available during the 9:00 am Sunday School hour and 10:30 am worship hour.
GLOW Ministry (K-5th grade) | On Wednesday nights from 6:30pm-8:00 pm our GLOW Ministry (K-5th grade) meets in the fellowship hall for games, worship, snacks, and prizes.  Contact Laurie (glow@devonshirechurch.org) with any questions about this ministry.
The Shire Youth Ministries (middle and high school) | Come out weekly on Sunday mornings (9:00 am) and grow in your understanding of God's Word.  Also, join us Wednesday evenings for fun and fellowship from 6:30 pm-8:00 pm.
YOUNG ADULT CLASS |Young adults (ages 18-27) join us Sundays during the 9am Sunday School hour in the room across from the Nursery for Bible study, discussion, and fellowship.
Adult | Join a Sunday school class and deepen your understanding of the Bible and your love for the Lord. These classes are held on Sundays from 9 am to 10:15 am. Current and future classes can be found at devonshirechurch.org/sundayschool.
Small Groups| Looking for a place to connect with other Christians?  Want to find encouragement in applying God's Word to your life?  Then join one of our new Small Groups! Check out the group descriptions in the narthex, or at devonshirechurch.org/smallgroups, then contact the group leader.
This Week at Devonshire
SUNDAY                   DMC SOFTBALL GAME | 5:30pm (Veterans Park) followed by "Ice Cream in the Park"
TUESDAY                WOMEN'S BIBLE STUDY | 10:00am-12:00pm (Library)
THURSDAY             CHIOR PRACTICE | 7:00pm (Sanctuary)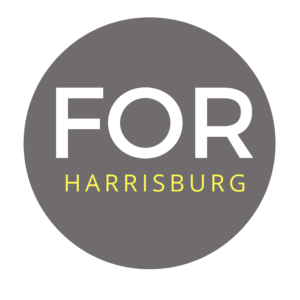 Today's Message
TITLE:  FOR Those Around Us
TEXT: John 3:16
[16] "For God so loved the world, that he gave his only Son, that whoever believes in him should not perish but have eternal life. (ESV)
Questions for Discussion & Reflection:
How did the Holy Spirit speak to you today?
What are the significant needs of the families in our community?
How can we as a church start caring for the needs of families in our community?
How can we create partnerships so that we can engage groups in our community that don't look like us?
How can we create positive relationships with the social and political leaders of our community?
How can we support and encourage the teachers and schools that influence the students of our community?
Today's message and other messages can be heard at here.