To Make a One-Time Donation:
*Donations to Devonshire Church, a registered 501 C-3 under the United Brethren in Christ Church USA, for the building project are tax deductible.
---
Making An Impact
Devonshire Church has been impacting our community for over 50 years. Just off of Route 22, we sit at the strategic intersection of Devonshire Road and Devonshire Heights Road. Years ago, we set out on foot into the surrounding developments and met with our neighbors asking the question, "What is one thing that we can do for you and your family?"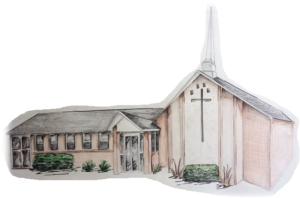 The overwhelming response centered on providing ministry for their children. As a church, we are proud of our heritage of having an impact in the lives of young people.
Throughout the years, we have provided a safe, fun, and educational environment for young people through ministries like Vacation Bible School, Youth Group, and other Wednesday night activities.
More recently, we have opened our facility to over 300 students impacting close to a hundred families in our community through our Little Lambs Preschool. This ministry opened its doors in  September of 2011 and continues to grow each year.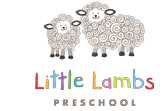 As the preschool enrollment has grown and our church has responded by providing more and more classrooms and resources, we have continued to dream even bigger.
And this is where you come in! As an important business in our community, we are asking that you consider partnering with us as we seek to make an even greater impact in our community. We are in the process of building an 8,200 square foot facility that we are proud to call the "Community Center."

This building will feature a gymnasium where kids can play basketball and volleyball (to name a few sports), a performance area, a large kitchen to prepare food for community events, and educational classrooms.
With the possibility of after-school programs, sports' leagues, a soup kitchen for those in need, and even more creative opportunities, we are so excited to dream big and trust a great God as we serve the people in our community.
Partner With Us
 PERSONAL AND CORPORATE SPONSORSHIPS AVAILABLE! 
Would you like to invest in the future of your community or
honor a loved one with a memorial contribution?
Please consider a one-time gift!
TIERED SPONSORSHIPS
$50,000+  –  Diamond Level
$25,000 – $49,999  –  Platinum Level
$10,000 – $24,999  –  Gold Level
$5,000 – $9,999  –  Silver Level
$2,500 – $4,999  –  Bronze Level
SPECIAL ITEM SPONSORSHIPS!
$600,000  –  Steel Building Sponsor
$100,000  –  Safety and AV Sponsor
$75,000  –  Kitchen Sponsor
$50,000  –  Gym Floor Sponsor
$20,000  –  Electronic Signage Sponsor
$15,000  –  Gym Equipment Sponsor
$10,000  –  Table and Chairs Sponsor
Your business name or the name of your loved one will be on display at the
Grand Opening and placed on a permanent plaque in the Community Center Cafe.
Email Bob Amell @ bob@devonshirechurch.org
or call 717-608-2622 to arrange your gift.
You can also register for sponsorship by clicking HERE,
*Donations to Devonshire Church, a registered 501 C-3 under the United Brethren in Christ Church USA, for the building project are tax deductible.
---
More Information
If you have questions about the Community Center, we'd love to talk to you.  Questions and comments concerning the project can be sent to Bob Amell (bob@devonshirechurch.org) or Pastor Derek Thrush (derek@devonshirechurch.org). You can also contact the church office by phone at 717-545-8485.
---
Proposed Diagrams and Current Plans
Click HERE for current plans!